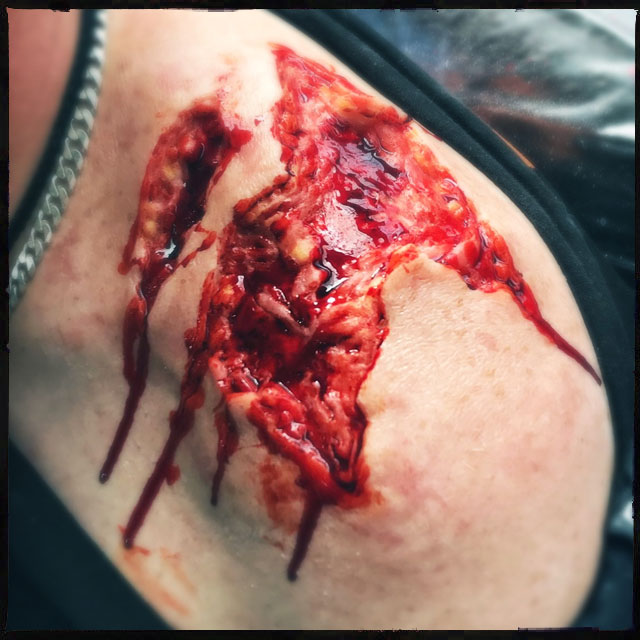 Bleeding wounds, Exploding heads or complete animatronic characters; anything you can dream up we can make.
TAKE A PEAK  AT OUR 200 m2 FULL SERVICE FACILITY
OUR WORKSHOP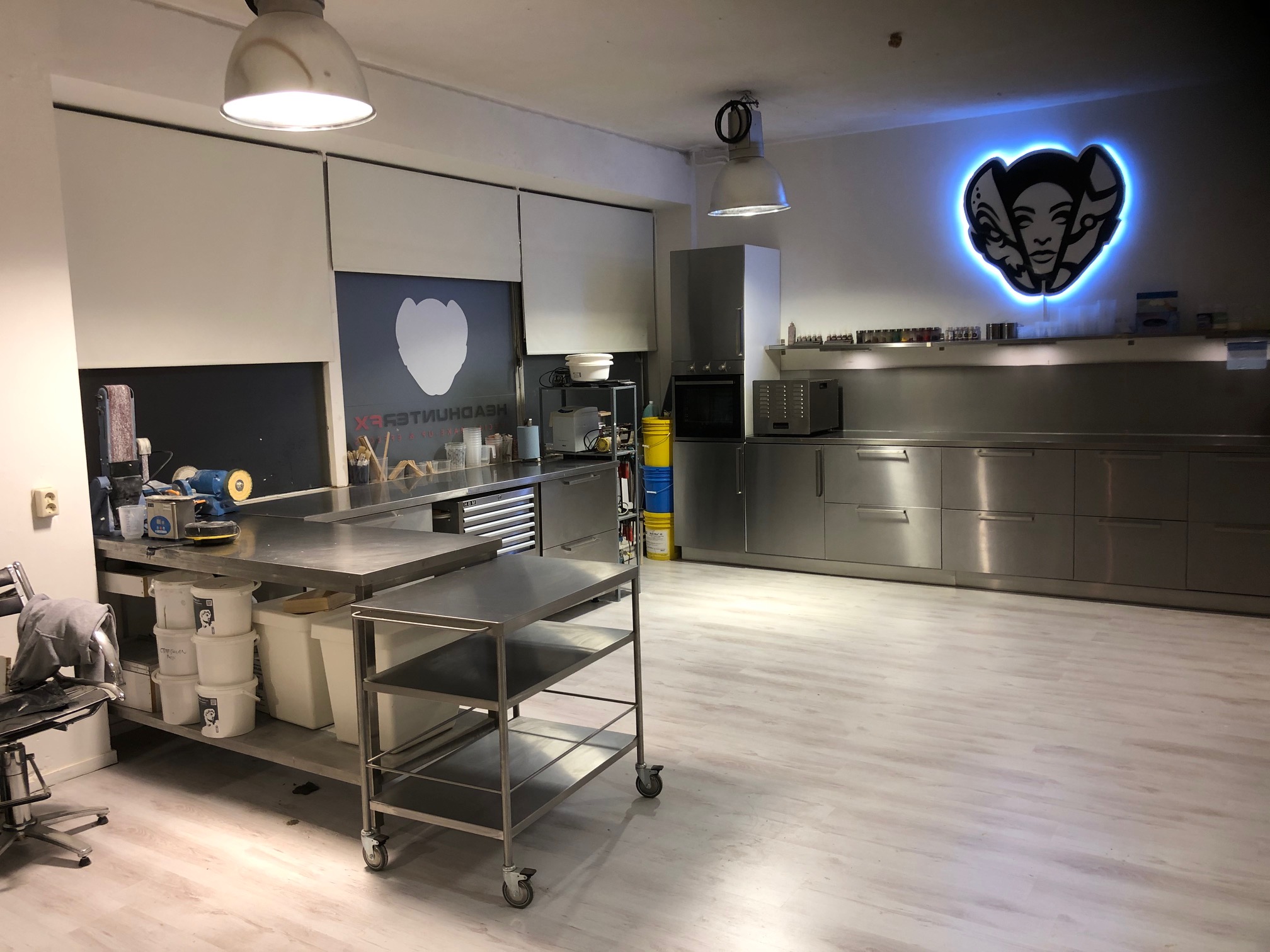 Seperate molding and (silicone) casting areas, build in oven for curing and clay melting, build in freezer for pros-aide transfers, drying system for transfers.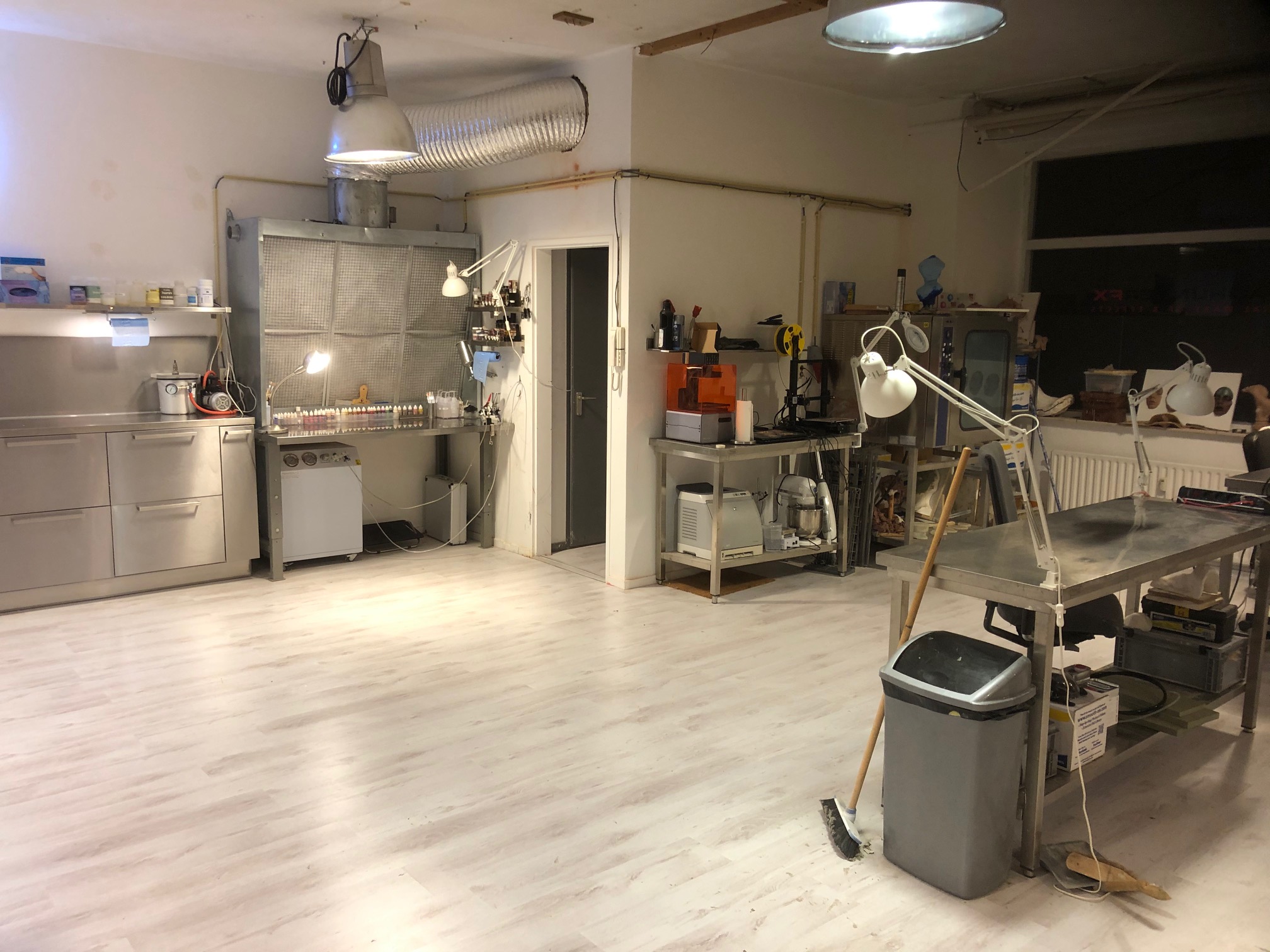 Spray booth for silicone painting and encapsulant, foam latex bench with industrial mixer and dedicated foam latex oven.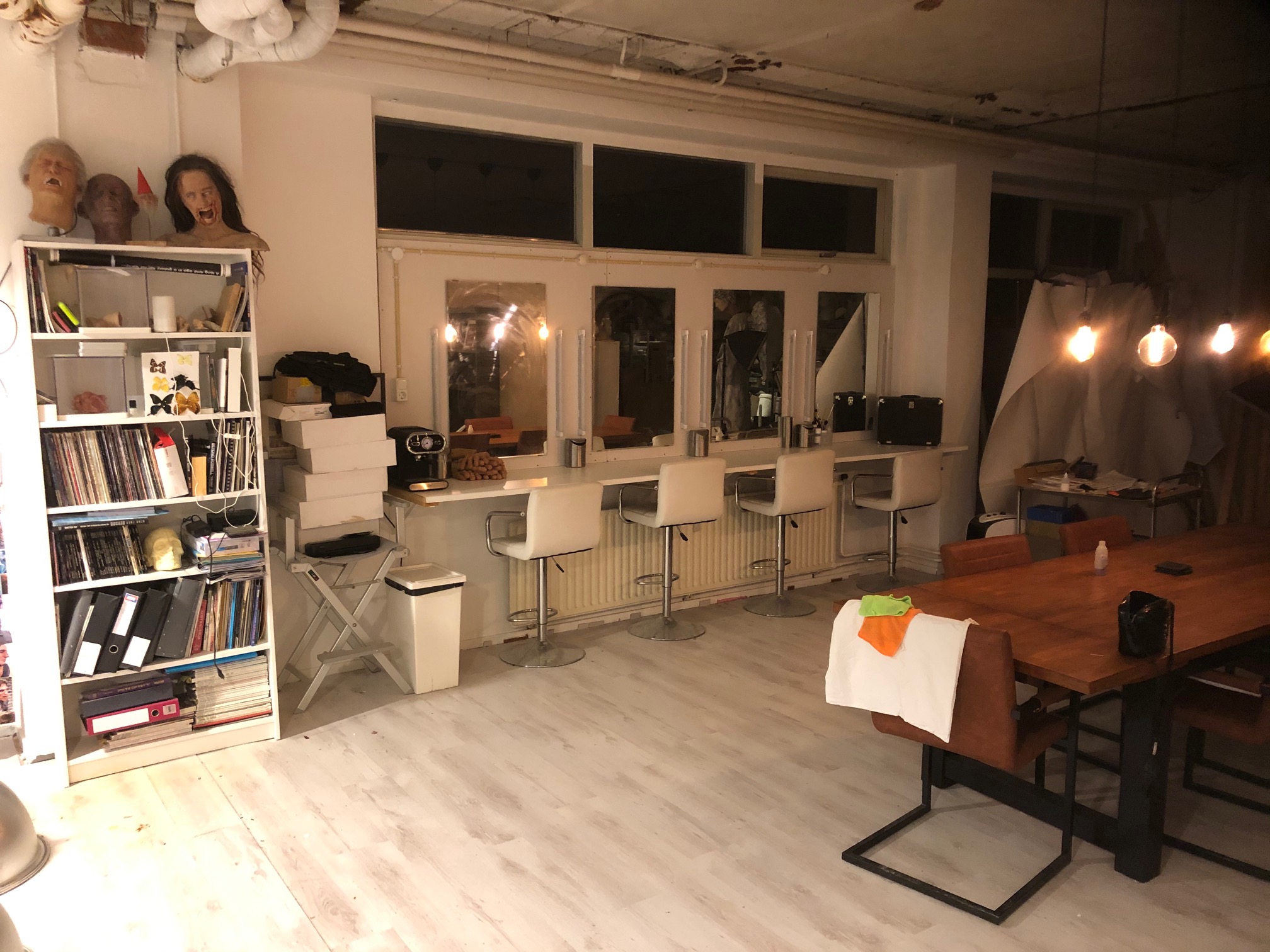 Workshop area with mirors and lights for both test make-ups as masterclasses, industry-secific library, seating area for clients.
TALES FROM WORLD OF SPECIAL EFFECTS
Recent Blog Posts
headhunterfx
We've been working on this for a long time; now we can finally show you
headhunterfx
Mystery Projects The only disadvantage of working in the filmindustry are NDA's
headhunterfx
Spring 2018 Workshop Only a few times a year HeadhunterFX offers a 6-day